Last updated: 24/01/2023
With dramatic swings in climate decimating harvests, a shift in laws and taxes to export to the UK market, and an ageing population of wine drinkers, European wine producers have some challenges to deal with. These are some of the solutions we've heard of recently on how some small EU wine producers are surviving climate change and Brexit.
Challenge: Loss of production due to climate change
Whether it's frosts, fires, floods or droughts, European wine production has been battered recently. How does a wine maker survive when they have less wine to sell?
One of the best solutions we've seen among the more forward-thinking wineries that we work with is diversification.
If you sell only wine, consider including wine tourism (or oenotourism) in your offering. I went on a weekend holiday to a winery not far outside London recently. They had built a simple annexe building which served dinner. Naturally, guests don't want to drive through a vineyard after a dinner with lovely wine, so there were 6 rooms available, simple but modern and well equipped. At dinner we noticed a surprising variety in the guests. There was a group of 5 young ladies celebrating the bride-to-be's 'hen night' (pre-wedding festivities for the ladies), a young family including a baby and toddler, a young couple, and a retired couple. How did they attract this variety?
There was a small spa, (just a sauna and massage room), walking tours of the vineyard with tasting at the end. A natural play area – climbing frame and toys made from local materials. We noticed the vineyard had also cunningly organised an annual 'wine run' – a long-distance charity run through the vineyard and surrounding countryside, attracting runners, sponsors and supporters from all over the country to attend the competition. Naturally, all those people want lunch and refreshments.
If I were to suggest other things they could add, it would be a small petting farm: a couple of goats, sheep, chickens and rabbits to entertain the young kids. For the older kids, a zip-line through the surrounding woodland. With the exception of the rooms and the restaurant, these are all very affordable additions to a basic vineyard. For the larger expenses, several EU countries have recognised a shift towards the economic promise of wine tourism, and the wealth it can bring to a country's more isolated regions. Consequently, EU funding to support both tourism and agriculture has been dramatically stepped up since the pandemic.1 From what we hear, there's a lot of paperwork to do, but it's worth it.
Of course, you'll need your staff to be confident and welcoming when they speak to your international guests…
Challenge: Rising production costs – energy prices, logistics, inflation…
Last we looked at adapting what you sell. Now, let's look at adapting how you sell. Again, diversify your distribution channels. Of course, have an e-commerce part of your site, where people can buy directly from you. If it's online, you're more likely to have potential buyers from different countries, and more likely that they are amateurs and need some advice and guidance from a human when deciding what to buy. So a good, clear site, and a representative on the phone who speaks at least 3 languages confidently. Developing a sales relationship requires confidence, sensitivity, listening to the potential customer and adapting to their tastes. Listing off a generic-sounding description of your wines like a parrot is not good enough. Once sales increase, logistical costs go down with economies of scale.
We hear from our customers that cost-cutting has helped some of them finally decide to stop their contracts with distribution agents in other countries, and instead move marketing and sales in-house. Great, a big savings in cost, and you can decide who your target audience is – much better for small and medium sized wineries, who have a particular USP to advertise to a more niche segment of the population. But you'll need to compensate for the lack of knowledge of local markets with a lot of time on the phone, and researching the context on the ground in the local language. Very possible, but your sales team needs great linguistic skills.

Challenge: An ageing population – wine drinkers are increasingly people over 50.
Well, the older generation has more money, perhaps that's why we've seen the only rise in global wine sales is in premium wines and champagne. Generally though, wine sales are declining, particularly among young people. The trend for young people is to focus on health and wellbeing, and ecological sustainability.
For larger producers selling to wholesale outlets, consider changing your packaging. Young people drink less, and are more mobile than previous generations who drink only at meals. Smaller packaging, in biodegradable materials. Young drinkers prefer less alcohol, or alcohol-free. Young people also tend to have less brand loyalty.
So for small producers, a more sustainable (pun intended) relationship is needed. As we saw earlier, if you do your own marketing, you can control marketing and sales targeting better for niche segments. If your USP is biodynamic production for example, then you can approach some organisations, companies and associations directly that are ecologically-minded, supporters of animal rights, astrology…(I hear Capricorns are hard-working, steady and reliable). Offer to supply their social events, offer a free weekend at your new catered cottage in the vineyard as a prize in their fundraising event. It takes time and lots of conversation to build up relationships. But it's worth it for the loyalty, and better to keep margins for reinvestment in your activity, than to give it to the middle man, no?
Challenge: Digital marketing costs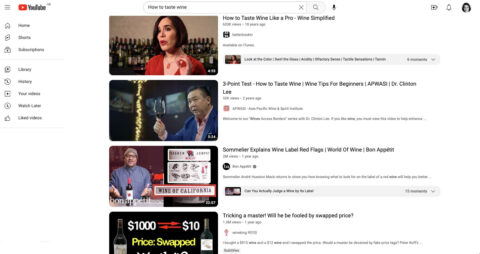 The wine English team and I frequently update the Wine English training material, which includes multimedia material from outside, authentic sources, like wineries. You would not believe the number of winery sites that don't work, are difficult to use, or don't sell their wine on the site. More importantly, we research a lot of videos on YouTube to look for material describing vinification processes, wine flavour profiles, etc. There's quite a lot on there. All in English. There are very, very few videos from Spanish, French, Italian wineries. Why? Perhaps because the videos are posted in their native language, and so don't come up with English search terms. That's a real pity. It's free to post videos on YouTube. A little instructional video about how to taste wine, for example (using your wines as models of course!) in….English. The vast majority of the world outside your country speaks English – why would you not leverage that – for free? With the (light) amendment in 2015 of France's strict Evin law limiting the advertising of wine, communications for the purposes of education and promoting wine tourism are now more lenient. So go for it – videos and blogs to educate and welcome the world! (in English please)
Challenge: Export costs from the EU to the UK
As I'm in the UK, Brexit and its effects on imports is a frequent theme. For wine import/export between the EU and UK, there have been a couple of key changes recently: As of 1 January 2022 The UK removed the requirement for VI-1 certification for all wine imports from the EU (50% of its imports) making the importation process simpler. However, there still remains considerable lengthy and costly administration imposed on the EU side for exporting to the UK.
French wine producers have to register with French customs and then complete a special export declaration form, an EX1. Many of them have been told by their local customs person that these are so complicated that they should pay a special agent to handle them. This can cost between €50 and €70 per consignment, plus set-up fees which may be too difficult for small producers. According to Graham Shore who owns Domaine Vintur in Ventoux, France, 'The new element is a form called an EX1. It's a customs declaration. Why should that be hard to complete? You would think it's just a list and possibly some classification of the information so that some statistics could be collected. Not in France. Apparently, some people have spent an entire day trying to complete the form. The douanes (literally, customs – they also regulate wine production) ran a seminar for wine producers on how to export to the UK post-Brexit. They told us not to try to complete the EX1 ourselves. It's clear that they would prefer that the forms are completed by customs agents.' 2 This new unnecessary cost and procedure makes the wine more expensive, therefore hurting French sales volumes. So why impose it ? According to Nicola Arcedeckne-Butler MW of Private Cellar, 'There is a lot of bad feeling from many French authorities and even growers that it was our choice [to leave the EU], not theirs, so we have to accept the consequences.' Whatever the reasons for political posturing, the losers are the buyers, and ultimately, the wine producers, especially small wineries.
Our observations of how some wine producers are getting past this is largely a repetition of what's been said before: cut agent costs by selling directly to the on-trade establishment or consumer. Another idea is to set up a co-operative where somebody experienced in such matters (read: someone who can write a computer program to complete forms automatically) provides the form-filling service for several producers, at a fraction of the cost demanded by the douanes. Oh, and another idea, to come full circle, why not get the consumer to do the logistics themselves? Invite them for a lovely few days at your winery, and then they take their permitted personal allowance home with them: 18 litres of still wine, and 9 litres of sparkling wine. They'll need some big suitcases, but in theory it's possible!
I do hope we iron out these political disagreements soon, so we can get back to the important things, like enjoying each others' culture and produce without penalties.
Cheers!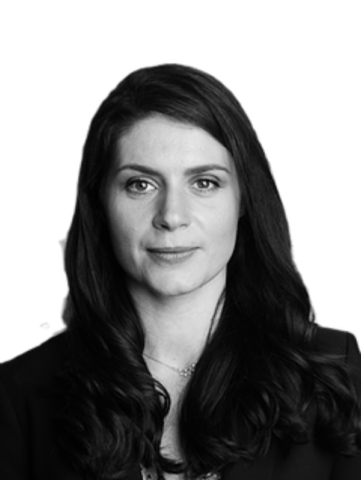 Miranda Burke is Training Director for Financial, General, and Wine English courses
1 https://www.statista.com/topics/8997/wine-tourism-in-european-countries/#dossierKeyfigures
2 https://www.jancisrobinson.com/articles/your-incoming-wine-may-be-little-delayed